The Good Games to Grab project which I started way back in 2008 when the game giveawayoftheday stopped giving games away every day (around Easter 2008), mainly to fill the gap for those who enjoyed getting new games regularly has finally been resurrected
I together with a few giveaway friends continued to post at least one or more games virtually every day for around 3 years; then life got in the way, plus the advent of the indie bundles and the constant game sales where you could pick up quality games for as much as 90% off meant it didn't seen as urgent a need to post freeware games any more. So, the project slowly ground to a halt, with the occasional game being posted; though it's remained virtually dormant for quite a few years now. Anyway, I thought I would resurrect the project, though not in as active a way as I used to post games.
I will be posting details and links to various freeware and abandonware games when I have time. This may be once a week, one a month or even longer, depending on my free time. I have a couple that I've found recently, including one that I posted details of years ago that has been in continuous development for over a decade and now looks amazing. I've yet to write up details so that will be posted eventually. Anyway, here is the first of the new Good Games to Grab free games. I guarantee, this one is a doozy.
(dictionary definition of Doozy - something outstanding or unique of its kind).
.
.
.
.
Breakquest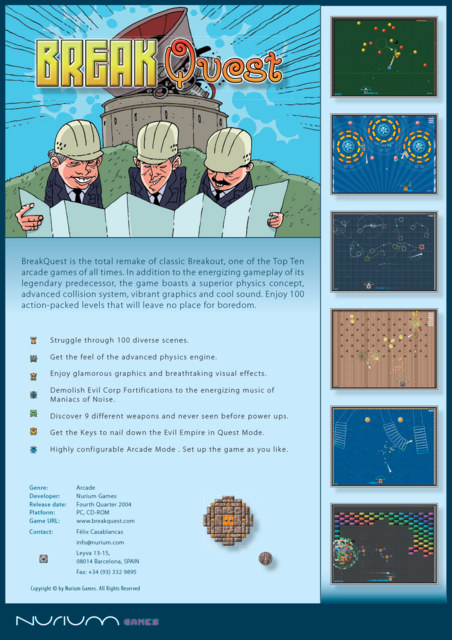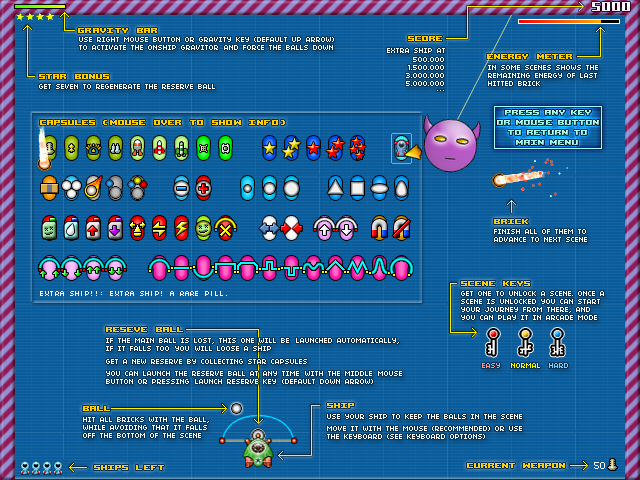 Breakquest released in 2004 by Nuriem games is now totally free. This is one of my favorite breakouts of all time and has been in my top 5 breakouts (out of hundreds) ever since I first played it about 14 years ago. It includes 100 levels of the most enjoyable though at times extremely frustrating levels you'll ever see in a breakout (see images of a selection of level designs below). Every level has a totally different brick design, plus the large number of power ups include some never before seen power ups in any breakout game even the most recent releases.
I bought this originally via Reflexive Arcade and have not been able to play it for some years because the activation method no longer worked once Amazon bought out Reflexive Arcade several years ago. Thankfully I did find one of those generators that creates a workable code for most of my 900+ Reflexive Arcade games (which cost me $19.99 each back before the financial crisis of 2008). Unfortunately this particular game required a different code generator that I've never been able to find, so it was a brilliant surprise when I discovered the game was now totally free from the original developer.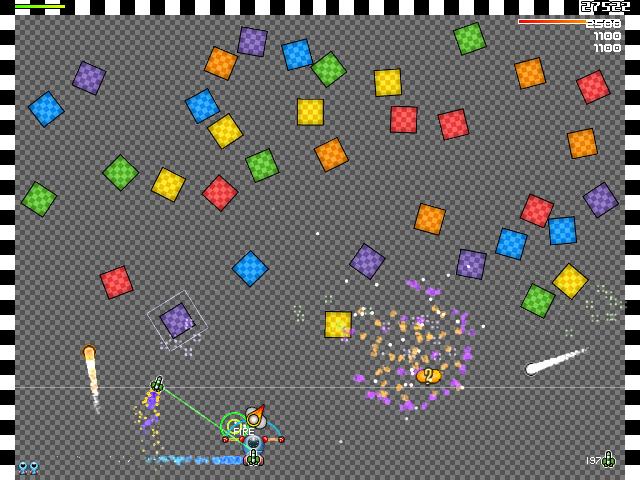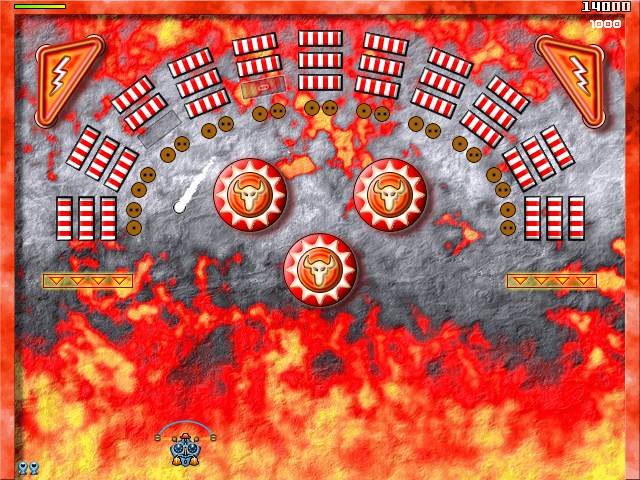 I actually found the game by accident while trying to contact the developer to ask if it was possible to re activate the reflexive version. If you go to the Nuriem game site (link below) you'll find a code which I won't post here. Once you've downloaded and installed the game, you have to input the code manually. I tried copy pasting but it would never activate; only when I typed in the code manually did it activate.
I highly recommend this game to anyone who loves breakouts. It's got everything you'd expect plus a lot more.
You'll find it a very challenging game in places, (some of the levels are taking me several or more attempts to win). That said, I also find every level I've played, even those that are a little frustrating, very enjoyable. The game is loaded with charm, and despite this game being 15 years old, it looks as new now as it did when I first played this game back in 2005. Just discovering what the next level has in store for you is a pleasure and often has had me working through a difficult level several times just to see what the next level has in store.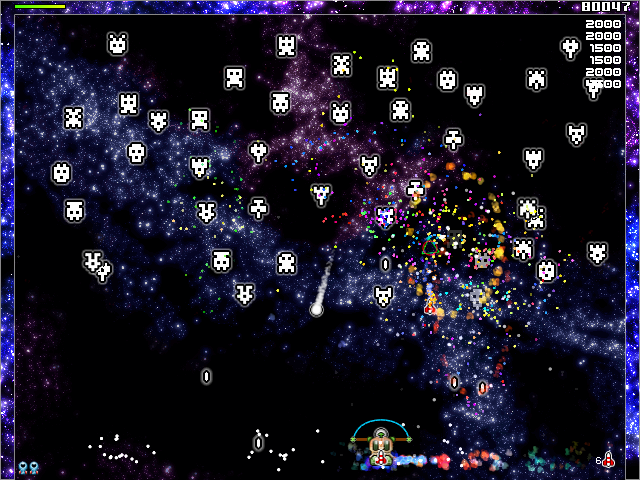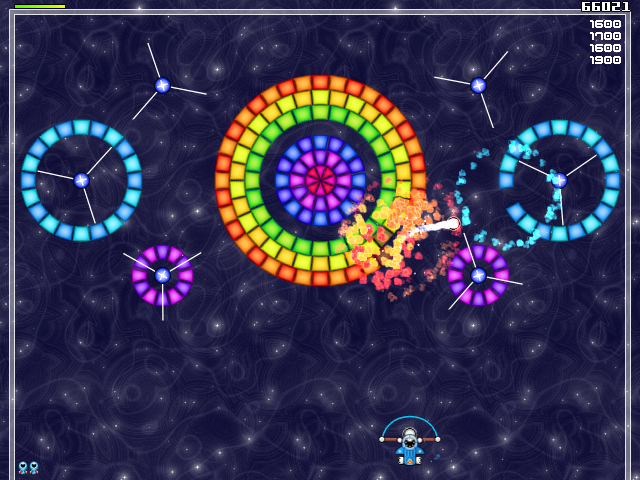 You can get a vague impression of all the levels from the level selection screen, but only those already unlocked are available to play. Those that have yet to be unlocked have a yellow sheen over them. There are two modes Quest and Arcade; Quest mode is where you unlock the levels and can select from three difficulty modes and 10 different ships (the bat). The Arcade mode is unlocked once you've completed several levels in the Quest mode and you can select from several different sets of levels that are labelled according to their complexity, difficulty etc i.e. Armageddon, Fast, Master, Minimal and Beginner. There is an advanced button below these level selections that enables you to configure the game see the first image below)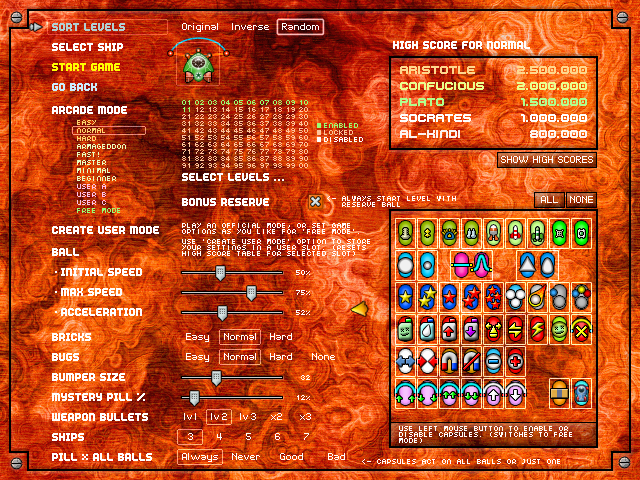 For example you can choose to play with between three to seven balls (remembering that each ball also includes a spare),you can make the bricks harder to break, i.e require more hits, You can also enable or disable any of the 60 power ups, plus other configurations which you can toggle on or off. You can also choose one of ten different ships to play with. When you start the game your ship holds a reserve ball, so if you lose the ball, instead of losing a life you get a second chance. Once the reserve ball is in play, you can regenerate a new reserve ball by collecting power ups that contain yellow stars within a blue capsule. The ship also has the ability to attract the ball to it using the right mouse button. A useful addition, which can also be used to redirect the ball somewhat.
You can find the download and activation key HERE
Check out the game play videos HERE, HERE, HERE, HERE, HERE and HERE.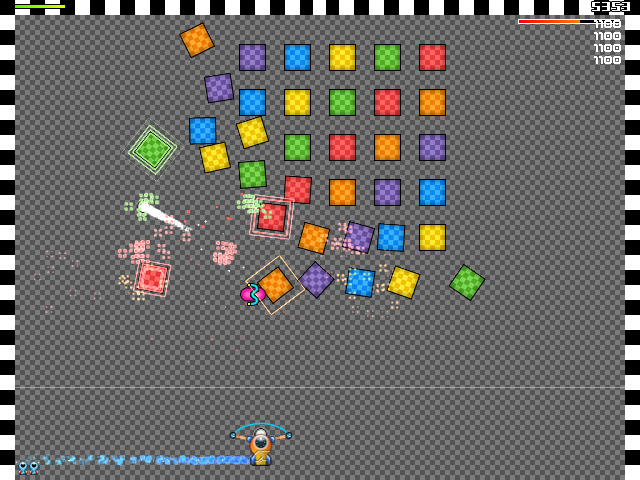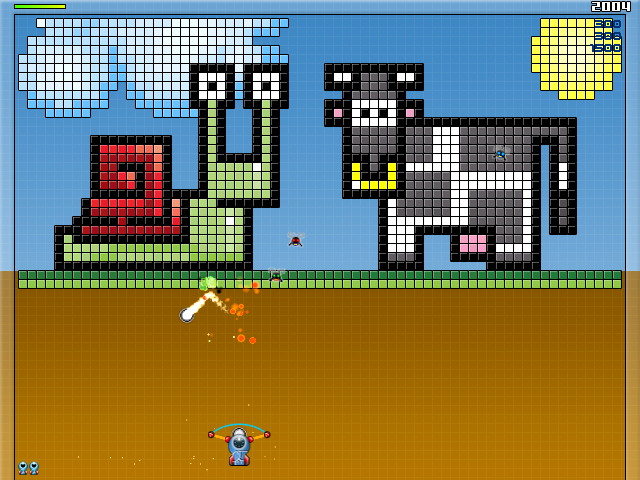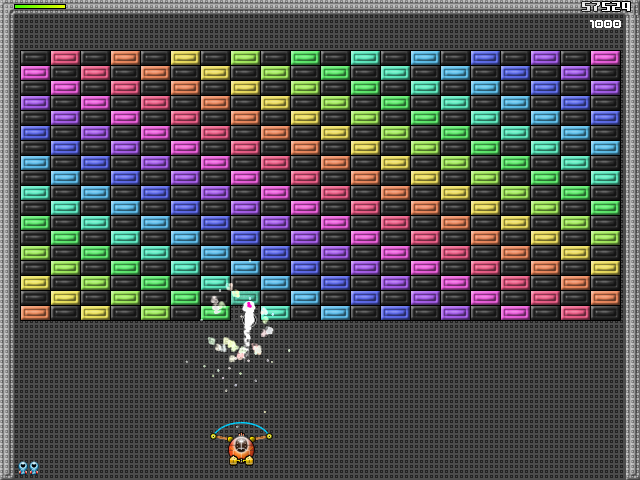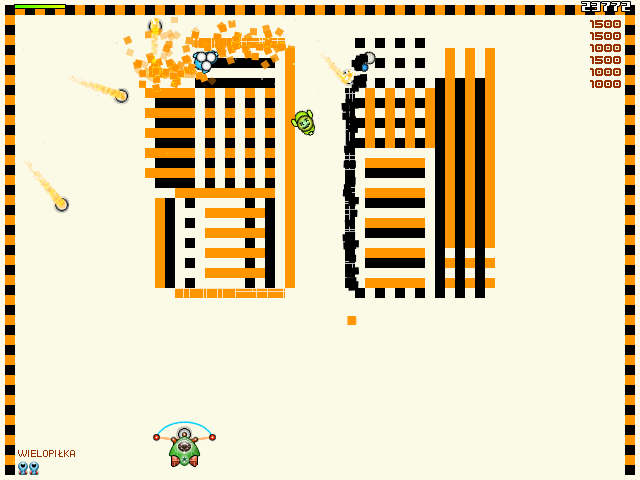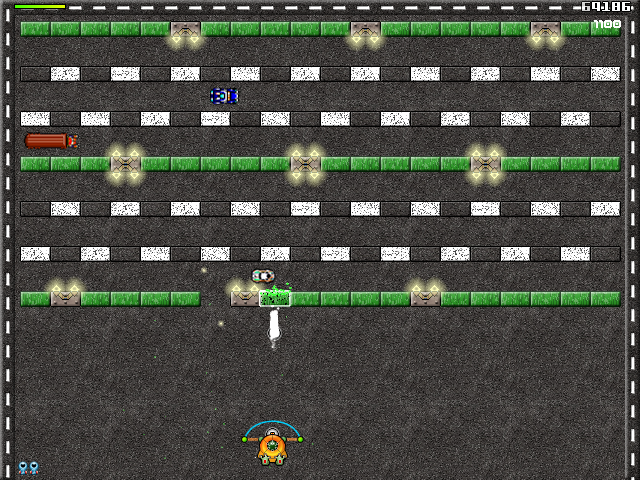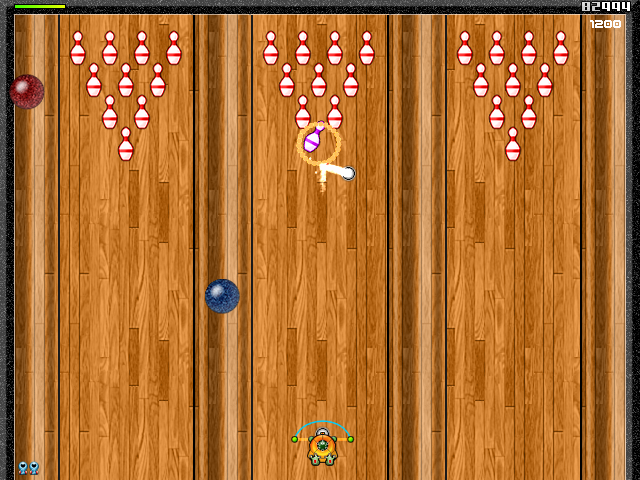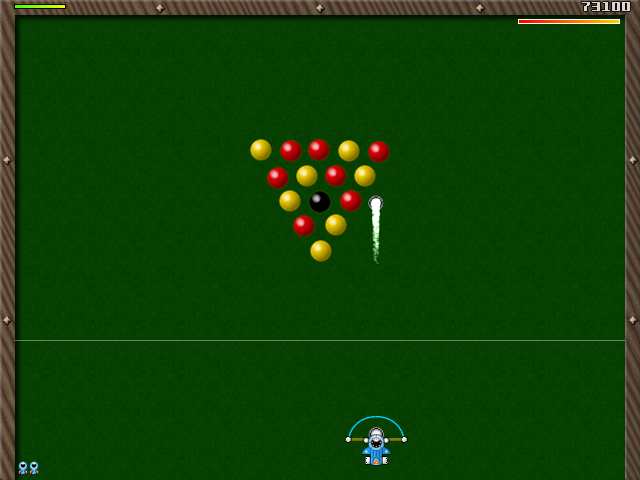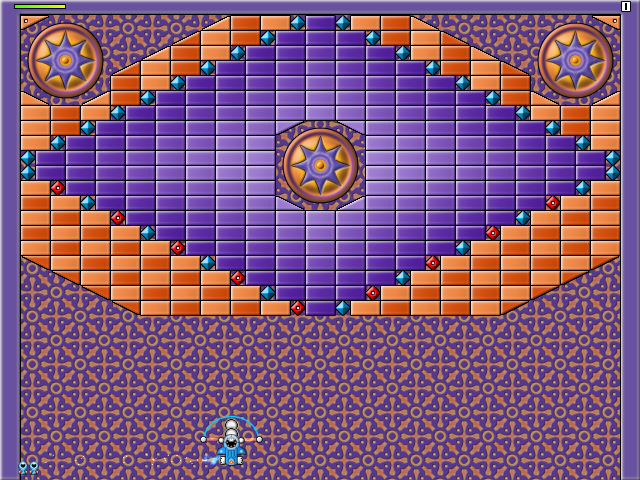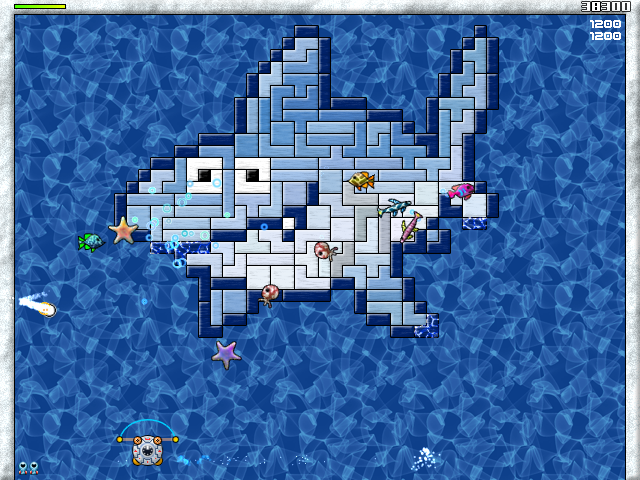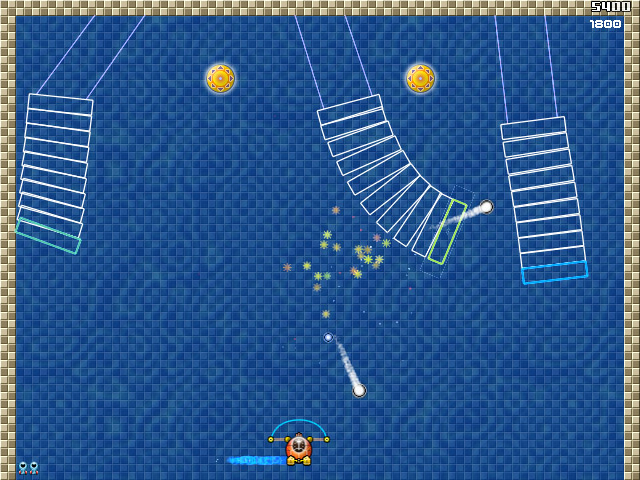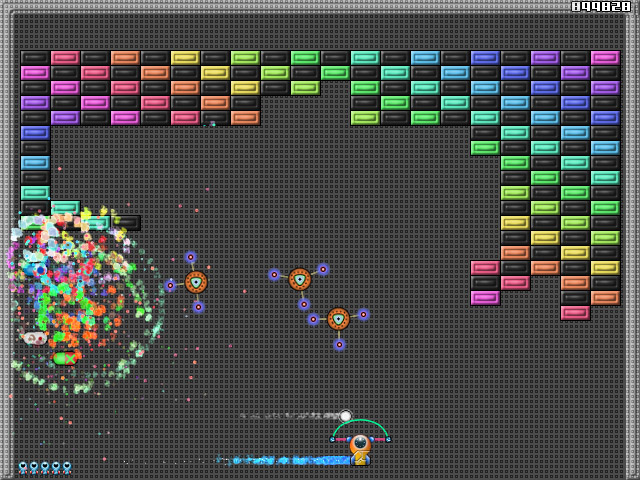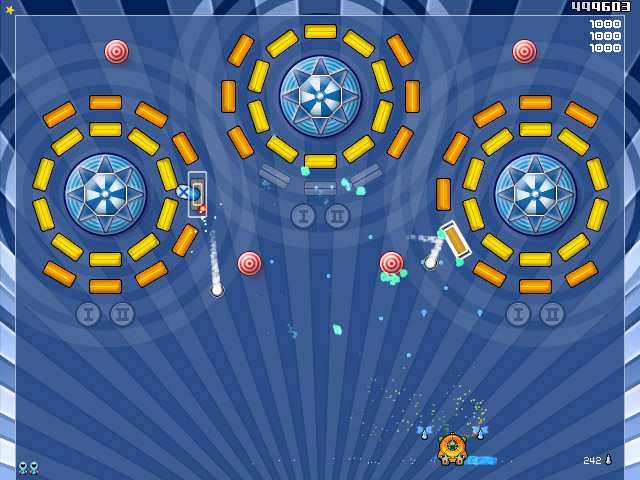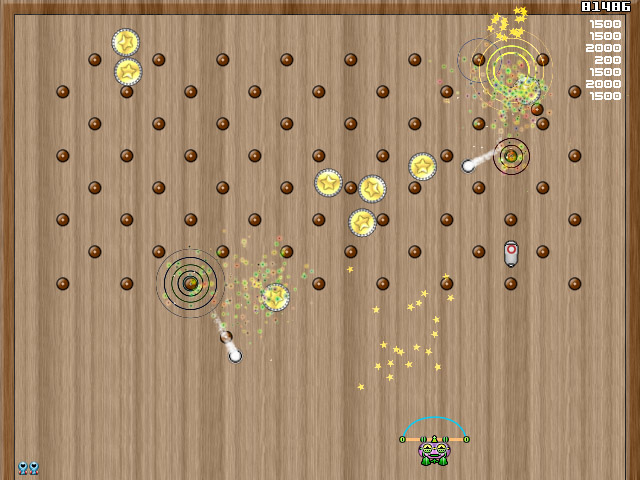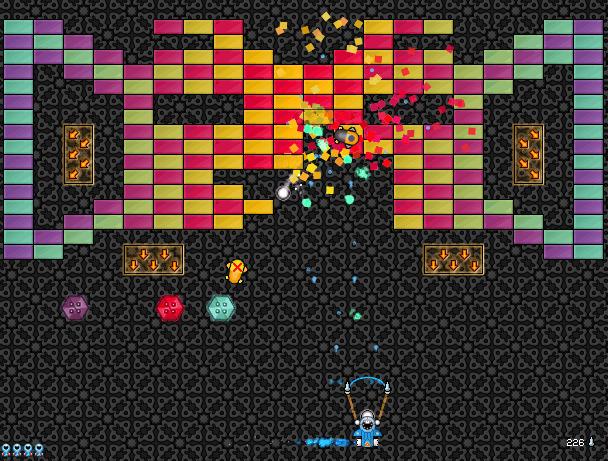 Seriously, this is 'in my opinion' one of the best breakouts I've ever played, both for game play, and configurability. You can select which power ups you want to drop and even the number and whether those that affect the ball affect all balls in play or just one.