The White Chamber: International Edition (359Mb)
This is a re-post from Week 5 HERE, by WR over two and a half years ago. I've added images, and a complete walkthrough that may not have been available then. The download page is the same, but the game has been completely reworked, with upgraded graphics, voice acting, multi-languages, and four different endings, depending on the paths you take.
It's a horror adventure with some very good puzzles that are consistent with the storyline plot and situations, so shouldn't be too greatly difficult to solve. Read the original post (linked to above) for a brief game synopsis, which you will also find posted on the download page link. The walkthrough is carefully structured, firstly with some general hints, then a gentle hint, with more info revealed one line at a time, until the solution to a any particular puzzle should be very obvious. This way you can use as little or as much guidance as you wish, without becoming completely stuck.
The puzzles are all logical and straightforward so if you can't solve a puzzle it is highly likely that you won't have found a necessary item to put in your inventory!
There's blood everywhere, as you explore the eerie and deserted space station having escaped the tomb. Power is out and the control panels are giving cryptic messages; the first having been 'Do You Regret?'. Your goal is to find the White Chamber and whatever truth or horror awaits the game's heroine, when she arrives there. This should take somewhere between two and three hours, making it good for a most very enjoyable afternoon's or evening's horror 'romp'.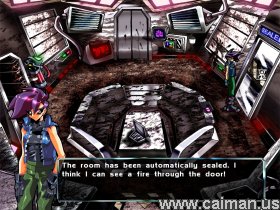 The White Chamber is a brilliant point and click adventure, but do be careful to manually save your progress as you go along, as there's no autosave if your character dies suddenly during the adventure.
There are plenty of easter eggs to be found, and some are hinted at the end of each adventure. Fans of the original certainly won't be disappointed with the extras!
The mouse is used to move, using left clicks, and right-clicking on a 'hotspot' lists the available action prompts.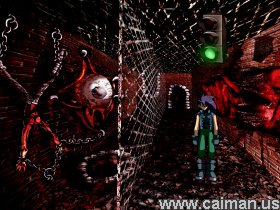 The graphics are exceptional and very detailed, and you will find scenes have changed when you re-visit them after solving puzzles, which gives the game some extra depth, as you re-explore what were familiar surroundings! The background sound, with its occasional snatches of music and sudden noises, really helps give a chilling and frightening atmosphere and cranks the tension right up. Footsteps even change depending on the surface walked upon, showing the very high level of thought and detail that has gone into developing the game. It's of extremely high quality for non-commercial release!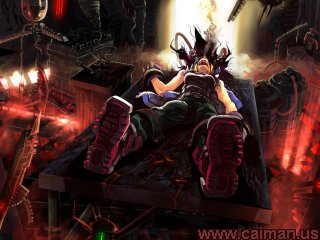 The download link on the download (home) page points you to GameFront, as the home site for the game doesn't host the game download directly themselves. Given the large file size, it will take some minutes or more to download, even with a fast broadband connection, especially at busy times during the day.
There's also a link to an audio prequel/PDF script, HERE should you wish to have background info about the story and how the adventure arises.
The game is not suitable for those with a feint heart or nervous disposition, nor for younger children! But otherwise, comes very highly recommended to point and click adventure fans. It's engrossing and certainly gives the occasional scare, or very good scare every now and then!
Video http://www.youtube.com/watch?v=Yi8eRvFp_Nk (There also some video walkthroughs on YouTube)
You can download the game soundtrack (and a version for OSX) from the second download location.
Full Text Walkthrough HERE