With at least 15 thousand games in my library it's hard to pick out any one game as I have many games that are brilliant. so I'm going to pick out one or two from each genre, but only one at a time and maybe only on a weekly or longer basis.
My first favorite game is a platformer. Before I start, I must say; overall, I'm not that enamored of platformers. I've played a lot, but not many have remained in my memory like the one I'm going to post details of below. There are a few other platformers that I could mention such as Super Meat Boy or Wik and the Fable of Souls, both of which are very different and brilliant; however, my all time favorite platformer is a game called Gish, which I originally purchased directly from the developer Chronic Logic about 14 years ago.
Gish
What I love about Gish, apart from it's weird story and characters were the way you controlled Gish. Gish could at the press of a button climb walls by becoming sticky (using spikes like cockroaches do) and roll over ceilings, or become bouncy (ideal for jumping greater heights to reach a platform or a ceiling, or for jumping on enemies to kill them), or soft so that it could squeeze through narrow gaps etc. There were also several modes of play and the game includs a simple editor for creating your own levels. The graphic is looking a little dated these days when you compare it with the latest games, but it still looks okay.You can see a couple of videos of game play HERE and HERE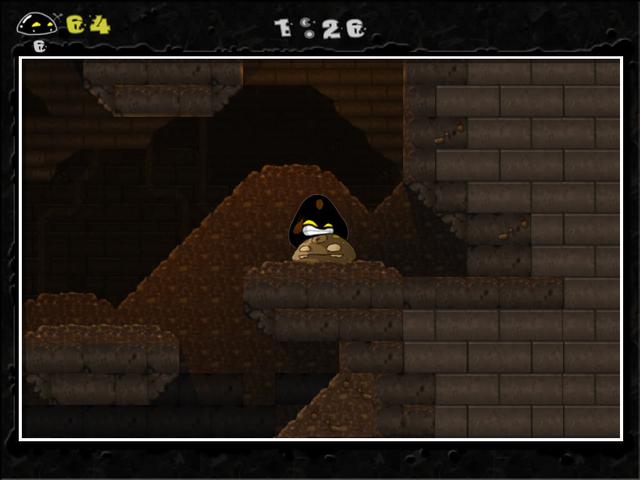 The games story is opened by the following intro:
Gish isn't your average hero. In fact, he's not your average anything...you see, Gish is a ball of tar. A Sunday stroll with his lady friend, Brea, goes awry when a shadowy figure emerges from an open manhole and pulls Brea below ground. Following Brea's calls for help, Gish suddenly finds himself in the subterranean sewers of Dross, a long forgotten city filled with twisting corridors, evil traps, and some of the most demented creatures imaginable.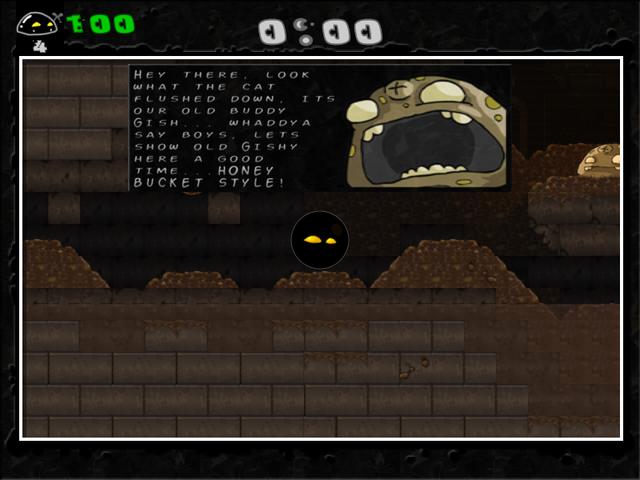 With his gelatinous structure as his only means of defense, Gish must follow the echoing cries of his damsel in distress deep within the earth below. What freakish creatures dwell in this subterranean land? Who is Brea's captor? And just how far down does the rabbit hole go?
Life isn't easy when you're a 12 pound ball of tar...
Features
Dynamic physics and lighting
Destructible environments
34+ story levels
20+ collection levels
80+ player-made levels available for download
Six unique VS. modes
Unlockable game modes
Over 15 animated enemies
Six deranged bosses
Five "super secret" levels
Level editor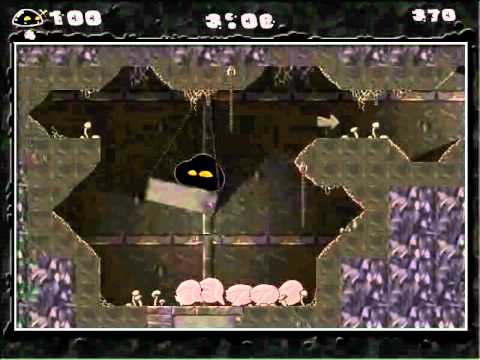 You can download a demo of Gish HERE (you require Steam to download).